You may have noticed the 2 ad boxes at the end of my posts over the last few weeks. The first being the large pink square J9 and the second the rectangular box about Eco Friendly products. I'd like to take some time to tell you about these! This is a sponsored post with affiliate links, but rest assured, my opinions are my own!
J9 Designs
I am really happy to be sponsored by J9 Designs. J9 Designs is a brand new Blogging Service, started by my bloggy friend, and very loyal supporter, Janine Huldie from Confessions of a Mommyholic. I enjoy supporting my friends that start their own businesses. I have done my fair share of home based businesses, and it can be really tough to build your client base early on.
So if you are looking for blog support or designs, please check out J9 Designs! Janine can do it all. She can help you establish a new blog, fix coding errors, add HTML, monetize your blog, design your logo and buttons, set up your business website.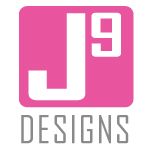 She has a special package designed specifically for those who are starting a wordpress.org site, which includes:
Package:
Setup of New Domain with WordPress Software Uploaded
Custom Header
Button
Menu Bar
PlugIn Setup
I love me some Janine! She is one of my very first (and one of the absolute most loyal) bloggy friends that I met and have become close to over this blogging adventure. She designed her own blog from scratch and is constantly working to make it better and even more beautiful! Janine is responsive and dedicated and wants to make sure everything is just right!
I love being able to support my friends as they start their own businesses and venture out into the big bad world. I would rather send business to friends over strangers any day! I hope you will stop by her page and say hello! Even if you are not in the market for any of her services, you probably know someone who might be. I'd love it if you'd give her some loving and help her get her brand new business, J9 Designs, off the ground running!
Conscious Box
The second advertisement I have along the bottom of each post is for one of my affiliates, Conscious Box. This is probably one of my favorite finds of the year!
Over the past few years, I have been really trying hard to live a more "Green" lifestyle. I am teaching my children the values of Green Living through the art of recycling and repurposing, as well as introducing them to whole and clean foods.  We even use Terracycle and other programs so that we can even recycle the non-traditional items.
But just as important as taking care of the Earth for me is taking care of my body and my children's bodies. I have developed some health issues over the last few years, and the more research I do, the more I am convinced that what I am consuming plays a large role in that.
The more I learn about chemicals and scary things like butane in products my children and I are consuming, the more I want to pack up and move to a farm where we can have organic everything!!
However, I don't have to be quite that drastic. I learned about Conscious Box a few months ago, and even did a giveaway for a free three month subscription. Since then, I have become a very happy customer myself, even purchasing a subscription for my older sister. I knew she would appreciate it since she is also trying to eat and live "clean and green."
I eagerly await my box each month, and I am never disappointed! What I love is that each month is different and offers a sample into a wide variety of products and snacks. The box below (my March box) contained organic cough syrup, a delicious protein bar (which note, the package indicates that when you buy that product, they donate to feeding hungry children – another WIN!), organic gummy vitamins for kids and adults. Those were a huge hit! The box also had brown rice pasta, a variety of teas, packets of honey sugar, coconut oil, an energy drink supplement, a packet of protein powder, and more. I was absolutely over the moon! In April I got a whole box of Coconut sugar (yay!) amongst many other great items, and in May we got some completely organic dog food, some chocolate peanut butter snack bars that were to die for, and a whole bunch of other great products!
Because Conscious Box loves me and loves my readers, they have also given me a special coupon code for 50% off your next order. You can use the code: LOVELIFE and you can take 50% off any length subscription. If you're going to try it, I definitely suggest you go with a multiple month and get the most bang for your buck.
Each month is completely different, but if you love a product, you can order it in bulk. Also, you can get points for reviewing products which equal into savings off your next order!
I am an affiliate, but I do love this product very much and hope that you'll use that great coupon code and try it out yourself! Just click the icon below and enter the world of eco-friendly! Don't forget coupon code LOVELIFE gets you 50% off!
This post is sponsored and contains affiliate links. However, all of my opinions are my own and I do not accept sponsorship from products or businesses that I do not stand 100% behind!
If you like posts related to Green Living, please check out my following posts:
Related articles
Latest posts by katbiggie (see all)