Despite everything going on around me, I made the time each day to sit down and crunch out some words! I have exceeded the 50,000 words in 30 days challenge, and although it is rough and unedited and needs a lot of work, my book is almost written!
And I owe a huge debt of gratitude to my husband!  I am THANKFUL that he put up with the additional chaos that took over our life so that I could write every day!
I am an AUTHOR!
Now, I just need to become a published author!!
I have to admit, the writing has been good for me.  It has distracted me and kept my mind occupied when I really needed it.  And it's reminded me of one of the best experiences of my life!
Anyone interested in a sneak peek??
I will share some, but here are the rules:
1. Only nice comments! 🙂  Just kidding, if my writing sucks, I'd rather know now!
2. Keep in mind this is completely raw, written off the cuff, mostly late at night.  No editing, no revisions…
3. I'm writing a romantic comedy based on my experiences when I was living in France after graduating college.  However, it is a FICTIONAL book.  So, there is much that has been changed and made up, even if many of the characters are based on real people in my lives.  Please do not reveal their identities!
drumroll…….
OK, here we go:  An excerpt from the book The Boys I Left in Paris
I called Lizzie as soon as I got back to Paris.  Lizzie traveled that weekend as well.  Her boyfriend is also in Europe on an exchange in Germany, so she went to visit him.  I was anxious to see her again and swap stories about our weekends.  Certainly hers could not have been as crazy as mine, so truth be told, I was more anxious to tell her about mine!  We made plans to get together Tuesday evening.
After I left the office on Tuesday evening I took the Metro over to Lizzie's neighborhood.  By 6:15 most of the worst congestion on the Metro was gone, and I had a quiet and uneventful trip.  I was getting to know the subway system well, and I made my transitions from one line to the other like I'd been doing it my whole life.
Once I got to her Metro stop, I only had to walk about one block before I was standing in front of her apartment building. It was starting to get dark earlier and earlier, so even though it was only 6:30, it seemed much later, especially in her quiet little neighborhood.  I pressed the button that buzzed her apartment, and heard the click on the main door.  I entered the small courtyard, and opened the second door that was for the stairwell.  It was a gorgeous stairwell.  Wide wooden stairs that were in a gradual spiral.  I was so glad Lizzie only had four flights of stairs up to her place, rather than the eight at my place.
After hugs and girly squeals of excitement to see each other (it had only been four days!) we decided to go to our usual choice, the Frog and the Princess, for drinks.  They brewed all their own beers in the Frog, and had some pretty good quality beer.  My favorite was probably the blonde beer.  We ordered some appetizers that were pretty close to the types of things we could order at home, with a French twist, of course.
I asked her what she thought about the whole situation with Daniel.  I hadn't talked to him since he left me at the night club, and while I didn't feel a major connection to him, I also didn't like being ditched.
"Maybe he just felt intimidated by the amount of attention you were getting." Lizzie suggested.  "Give it some time.  You don't seem that enthralled with him anyway.  Besides, you have Lahcen!"
I was genuinely surprised at that comment.  "Lahcen is just a friend!" I retorted.
"I am not sure he knows that!  I've seen the way he looks at you."
"He has never made even the slightest attempt at anything romantic between the two of us."
"Well, maybe he is just scared.  But I'm telling you.  A guy does not spend that much time and attention on a girl that is just a friend.  I don't have any male friends that pay for all of my drinks when we are out."
"True, he does pay for me, but I think that is just his culture.  When his brother is with us, he pays for me sometimes too!  And I let them, cause I'm broke!" I laughed.  Sometimes it was nice to be a cute young thing!
"We'll see," was all Lizzie replied.
I wondered if Lizzie could be right.  I really was not at all attracted to Lahcen.  He was not at all my type, but I really enjoyed his company and we always had a great time.  I cherished his friendship.  I wondered if maybe somewhere deep inside I was just using him or leading him on since he always drove us places and paid for my drinks.  No, I decided, those are nice perks to the friendship, but certainly I am not just using him.  I'm not that kind of person, am I?  I decided I would try to pay more attention to how he acted toward me and certainly make sure I was not giving him any kind of signals that could be misinterpreted.
"So, are we going to get tickets to the Red Hot Chili Peppers concert?  They go on sale at the FNAC tomorrow!" Lizzie nearly squealed.
"Yes! I am really looking forward to that!" so we abandoned the subject of Lahcen and Daniel and began making plans for our next big event.  We are going to see the Chili Peppers in Paris!
*******
For continued updates on my blog and my book, please "Like" my
Facebook page
or sign up to follow me!
I'm also linking up at: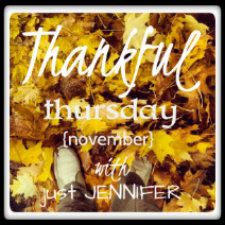 Latest posts by katbiggie (see all)