It's not International Bereaved Mother's Day today, but some days it feels like every day should be. Once bitten by pregnancy or infant loss, always plagued.
I had intended on spending today going over my notes from Bloggy Bootcamp and writing a stellar post about all the amazing things I learned and how much better of a blogger I am going to be because of all of these new tips.
I sat down to start writing up my notes from the conference.  I turned on Facebook and was knocked to the ground by a very short message from a dear friend of mine, who is also a loss mother. She wrote to tell me that a friend of mine from church and our preschool, delivered her full term baby girl stillborn yesterday.
Whoosh.
Just like that, blog design and writing techniques and so on and so forth… just seem stupid and petty to me. My friend is hurting. Another baby is gone, too soon.
The baby's name is Catherine. Just like my Kathryn.  Two sweet babies in heaven instead of in their mother's arms. Two loving mothers grieving for the emptiness that should hold beautiful baby girls.
I've written before about what to say (or not say) when someone experiences a pregnancy or infant loss. And yet, as I contemplate how to reach out to my friend, I find myself also at a loss of words. Because this is hard. This is something that rocks you to the core. Some women never get back up after being knocked down from this type of tragedy.
I did. I got up. And I want to help my friend, who also has two other small children, to get back up again too.
But I can tell you one thing I have learned. When you have suffered through pregnancy or infant loss, you may get back up, but you are never the same. You are never over it, you are never far from thoughts of what could have been.
As the years pass, it may become less painful, but as you see a child the age your child should have been, or in my case, as you see your twinless twin growing up without her twin, it is always there.
So be kind. Be sensitive. Do something nice. Today, tomorrow, or in five years. One of the best acts of kindness is just listening.
So I will be there for my friend. I have advice and recommendations and groups and trinkets to offer. But I know my greatest gift will be to listen.
I'm re-posting this!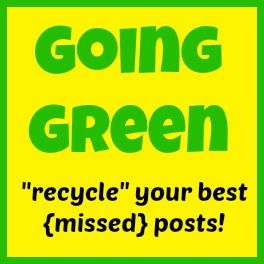 Related articles
Latest posts by katbiggie (see all)