Our pre-school director informed us at the beginning of the school year that the school had taken on a new weekly service project. Each Thursday we would pick up 20 backpacks from the local coordinator and fill them with food to send home with children for the weekend.
Without these backpacks, these children and their siblings would likely not have anything to eat until breakfast at school the following Monday morning.
That, in itself, is heartbreaking. But what she told us next brought me to tears. "We will provide boxed milk and juice, canned foods, fruit cups, granola bars. They all have to be able to be easily opened by a child five and under. Often, these are young children and they will be alone, perhaps with younger siblings to also feed."
I have a six year old, three year old, and 1 year old. The thought of them coming home on Friday night, looking through the bag, and planning how to make the food last throughout the weekend just takes my breath away. Imagining my six year old opening a fruit cup for my daughters… I cannot bear it.
Yet, this is a common occurrence.
Our children deserve better. We live in one of the most affluent countries in the world. Hunger, especially amongst children, should never be a problem.
And yet, it's an enormous problem.
November 17-2013 is Hunger and Homeless Awareness Week.
According to the U.S. Census Bureau, 46.5 MILLION people live in poverty in our country!
My state, South Carolina, is the 9th poorest in the country. Nationalhomeless.org reports that 1 in 5 children go to bed and wake up hungry. And in my very own city, we have hundreds of children who rely on the free breakfast and lunch program for their warm meals. In my neighboring school district there were over 1200 homeless children last year.
It breaks my heart. Again, I imagine a five year old fending for himself and taking care of younger siblings.
Here is one of the craziest statistics of all: in SC, a worker earning the minimum wage of $7.25 must work 79 hours per week, 52 weeks a year in order to be able to afford a two bedroom apartment at the Fair Market Rent (FMR.) SEVENTY NINE HOURS a week every week of the year. and in Columbia, in order to afford that, they have to make $14.34/hour.
What can you do to help during Hunger and Homeless Awareness Week?
I'll tell you what I did. I donated four Thanksgiving packs to a foodbank. I am serving at a Thanksgiving dinner on Thanksgiving at my church for those in our community who need it. And I am bringing my six year old son with me. And, I'll be joining Jennifer in her monthly giving program by donating cash to our local food kitchen. Oh I also donated to the Scary Mommy Thanksgiving project to feed needy families.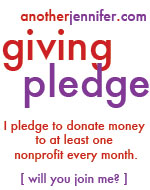 No, I am not wealthy. Yes, this came out of my family's grocery budget. But I can't stand by and watch children go hungry.
Imagine if it was your child, anxiously awaiting his backpack of food.
There is a national Backpack program if you want to get involved, (Another Jennifer actually ran a whole piece on that today) or you can start your own local program by working with the social workers at your schools.
When you think about it, it's outrageous.
Thanksgiving is coming next week. Be so thankful that you will have a wonderful feast. In recognition of Hunger and Homeless Awareness Week, please consider donating to your local food shelters and give back. It's so easy to donate a "Thanksgiving pack" – a canned ham, yams, boxed potatoes, green beans. You might spend $8 on that, and you can feed a family.
Today, and every day, I am so thankful that my children and I have never known real hunger. And I pray we never do.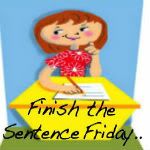 Related articles
Latest posts by katbiggie (see all)