I feel quiet and still this week. The air feels like it is made of thick jelly, and I'm struggling to breathe. Each step takes effort.
The last few weeks have exhausted me, drained me, made me proud, made me happy, made me sad.
While we accomplished something wonderful through our efforts for the March for Babies, I cannot help but wish we didn't have a story to tell. That instead I would be one of the parents pushing twins in a double stroller, absolutely ignorant of the pain of losing one of those precious babies.
Instead of this.
In a moment during which I should be overjoyed, I am overcome.
 Mother's day approaches rapidly, and instead of 4, I have 3. Three wonderfully amazing  children whom I love with all my being. But we are not complete. Like so many other families who have lost one or more babies or children, we will never be complete.
Sunday May 5th is International Bereaved Mother's Day. This is a day to honor the mother's who are not able to celebrate with their child, but still deserve to be honored. Let's #BreaktheSilence
For more about International Bereaved Mothers Day, please be sure to visit the CarlyMarie Project.
To honor the bereaved mothers, including myself, I asked several other bloggers to join me in hosting a linkup. I encourage anyone who has suffered a loss of a baby or a child to link your story. Share your grief. Or how you have healed. You can share successes and how you have moved on or dealt with your loss. It can be an old post or a new post, or several posts if you have more than one you'd like to contribute.
This is our opportunity to share what is on our hearts. Our day to share with other mothers who understand and for those who may not have experienced this to read a little more into our hearts. #BreaktheSilence
Please be sure to visit the co-hosts!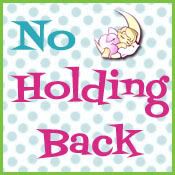 src="http://i1069.photobucket.com/albums/u469/katbiggie/Beautifulmothers_zpsbf58a7ab.jpg"/>

Please grab the button and link up with us! Happy Mother's Day to all Mothers!
Latest posts by katbiggie (see all)