Hey friends!  Today I am really excited to be blogging about Kathryn, TTTS, and spreading awareness to a whole new audience over at a good friend's blog!
Dana and I have been friends since our wild and crazy single days when we lived in Charleston, SC, back in 2000!  She is a real hoot, and also blogs about an issue near and dear to her heart because her young son has it… VLCADD.  VLCADD (very long chain acyl-CoA dehydrogenase deficiency) is a fatty-acid oxidation disorder (FaOD/FOD), which falls under the spectrum of mitochondrial disorders. 
I hope you'll go check out my post at Really, What Were We Thinking by clicking here (I know she is putting in a picture of us, but I don't know which one!!!)  and while you're there, check out Dana's blog!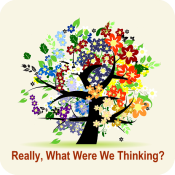 XMDTTZGE3NBS
Latest posts by katbiggie (see all)