Ha ha, I wish! However, I am participating in Finish the Sentence Friday, and the prompt is:
"If I could hang out with any celebrity, it would be…"
I have always been a fan of Ashley Judd. She has starred in some of my favorite movies, to include Kiss The Girls, Double Jeopardy, High Crimes, Where the Heart Is… But what I really love about her is her passion, drive, advocacy, and activism.
I think it would be so cool to hang out with her because we have so much in common! We would surely be besties in no time! We both studied abroad in France, we both love politics, we both are advocates and activists, we both obviously love movies, and we both have a Masters in Public Administration, although hers is from Harvard and mine is NOT!  We both love SEC sports (although her team is UK and my time is SC!)
She is also, like me, a humanitarian and a philanthropist. She is a Christian and spiritual. She, like I did, wanted to join the Peace Corps, but got side tracked by something else.
She is beautiful, smart, and a true example of class.

I was slightly disappointed to hear she has decided not to run for Senate, but it was probably a smart decision.
I would love to have a day to chat with her.
You can find out all about her on her website Ashley Judd.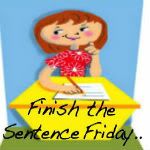 Disclosure – there are affiliate links in this article.
Related articles
Latest posts by katbiggie (see all)