There are so many things I want you to know about Twin to Twin Transfusion Syndrome (TTTS).
As those of us who advocate for more knowledge on the subject say, "Awareness saves lives!"
Five key facts about TTTS:
TTTS can happen to anyone who can get pregnant… that is, identical twins can happen to anyone. They don't know why the egg splits. So, there is a good chance that you will know someone at some point carrying identical twins.
TTTS results in the death of more babies each year than SIDS.
In studies examining the mothers whose twins developed TTTS, the one commonality that they could identify (per a study by Dr. deLia) is a protein deficiency.  So, if pregnant with IDs, drink your boost or ensure shakes, slowly throughout the day.
Side lying rest really IS effective for TTTS. When a pregnant mother lies on her left side, it allows for optimal blood flow to the babies. This is especially important for the donor baby.
The mother CAN have symptoms. Here is a list of TTTS symptoms the mother may display.
Tiny's Story
Tiny was the donor baby. Therefore, she was not receiving enough fluids.
At diagnosis (20 weeks gestational) she was 50% too small. The doctors gave her a 0% chance of survival.
Over the next ten weeks, she grew slowly.
At birth at 31 weeks, 5 days, she was the size of a 25 weeker. But she had the developmental advantage of a 30 weeker.
Her twin succumbed to the disease. Overwhelmed by the excess fluids and hydrops, (severe fluid build up in her body cavities, primarily her abdomen and around her heart) proved to be too much for tiny body.
Tiny, however, fought hard.  She beat the odds. She lived.
So now you know about TTTS.
Do something for me. If you ever know of someone pregnant with identical twins, please make sure they know about TTTS. It's frightening how many OBs do not!
Sharing is caring! 🙂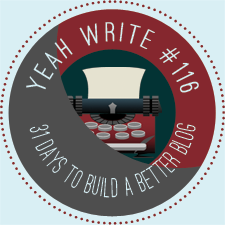 Latest posts by katbiggie (see all)